Net Assist – Solutions for IT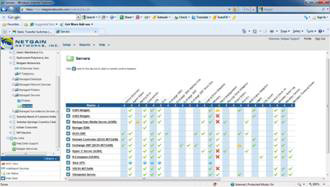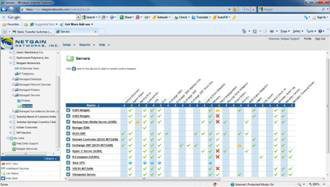 IT administrators face many challenges in today's fast paced business world. Constant pressures to work within tight budgets, reduce costly downtime, and demonstrate ROI to senior executives. Compounding these issues are the ever-present "do more with less" mandate and the fact that every network, application, and device under your management has become "mission-critical" to the organization.
Netgain Networks has the answer! Net Assist program gives a boost to your MIS department. We provide you with full administrative access to our state-of-the-art network monitoring solution, giving you a "window" into your network's performance. We scale the deployment to match the needs and requirements of your IT staff, and we also provide overflow and out-tasked services to augment your current skill set.
We help your MIS department increase overall efficiency, and maintain a stable and reliable network environment by leveraging Net Assists monitoring and reporting resources. The comprehensive reporting capabilities allow you to rationalize IT spending and optimize your strategic IT planning. All while adding an additional tool to help diagnose and troubleshoot network issues. If necessary priority access to our experienced support technicians and engineers' means you have experts when you need them – for a fraction of the price it would cost to expand your team.
Do these issues plague your department?
IT budget crunch? Under pressure to reduce IT costs, increase value or maximize profitability?
Faced with constant interruptions? Not enough time in the day to accomplish everything necessary to keep your network optimized due to end user support issue.
Unable to predict problems? Unexpected equipment failures happening without warning due to lack of vision into your network?
Downtime impact? Are IT outages distracting your staff from their core focus, or prohibiting them from working efficiently?
Trouble justifying IT expenditures? No way to help prove future IT spending to non-technical C-Level Executives?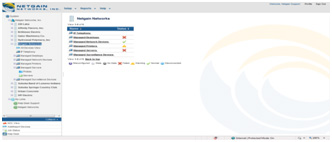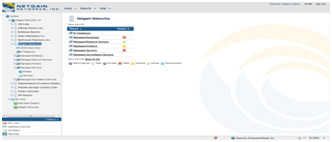 Program Advantages:
Improved efficiency of your MIS team: With our monitoring solution, we can help you do more with less by automating many of the routine tasks and activities that consume much of your technicians' time which saves you the unnecessary expense.
Automated notifications and alerts: Allow you to maintain focus on your important work, without the interruption of end user support issues that leave you chasing ghosts.
Proactive support model: Advanced monitoring enables you to see issues before they cause critical failures. Stopping the endless cycle of reacting to fires as they occur.
Faster issue resolution with full-time network monitoring: With 24x7x365 monitoring, we dramatically shorten the time from equipment failure to issue resolution. Your technicians always know the health of your network.
Comprehensive trending, reports, and analysis:Help rationalize IT spending and optimize your strategic IT planning.
Program Features:
24×7 Performance Monitoring ensures all of the critical network devices that comprise your network are healthy and functioning reliably and optimally.
Customizable Event Notification ensures you see the alerts that are import to you and your staff on key network devices and applications.
On Demand Reporting to assist with troubleshooting, to help prove future expenditures, and to give you detailed network information at your finger tips. 
Application Compliance Monitoring helps minimize your risk by identifying what software and applications are running on your network, and if any unauthorized software are installed.
Net Assist Training and Application Support: Training and help desk support for the application are included in the program to ensure the highest return on your investment.
Access to a wealth of IT expertise and experience: Our staff has many years of combined experience and multiple accreditations and certifications from technology leaders. They are available to supplement your skills when necessary.