On Going IT Support = Peace of Mind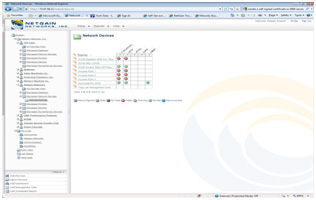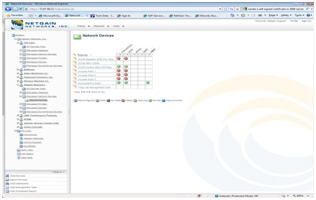 Business owners and managers want reliable and cost-effective Information Systems without the difficulty associated in maintaining and upgrading their Information Technology infrastructure. Without dedicated personnel to manage your IT infrastructure, excessive time and resources are spent managing complex technologies. This can impact an organization's ability to focus on their core business and strategic priorities.
NetGain Networks' Net Manage program places your company's information technology infrastructure under the management of experienced specialists to ensure high levels of availability for all mission-critical systems. The philosophy behind Net Mange is simple – Total IT support and management for a fixed monthly price!
We provide all of the benefits of an internal MIS department for a fraction of the cost of staffing one yourself. We reduce the business impact of IT failures by minimizing their occurrence, and any unforeseen issues are dealt with as a top priority. All aspects of your network are covered: security, data protection, applications and hardware.
When you outsource the management of your IT to us, we look upon this as a partnership. Our comprehensive and professional approach means we areyour IT department. By optimizing your network's performance, it will work at the peak efficiency and reliability levels that your business demands, allowing you to focus on running your business, not your network. Security, networking, data protection and user support – we handle it all for a single, predictable price.
Do these issues plague your department?
Unpredictable technology costs? Are you tired of not knowing how much you are going to spend on IT each month?

Downtime impact? Frustrated with IT outages that interrupt your ability to conduct business efficiently? Have you noticed that these problems actually cost you more than just the repair?
Worried about IT issues affecting your business? Do your staff productivity levels drop dramatically during IT outages, interruptions or failures? Does this cause frustration for users?
Costly talent? Struggling to justify expensive IT support? Thinking of hiring on-site IT personnel? Challenged in cost justifying it?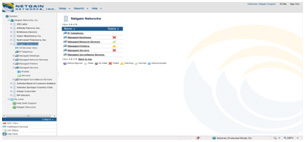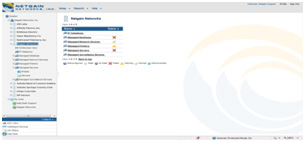 Program Advantages:
Stabilizing and rationalizing your IT spending:Through our proactive approach, we will remove "emergency service call" from your vocabulary and help to create more predictable IT spending patterns.

Reduced network downtime: Through monitoring and preventative maintenance activities designed to keep your network operating efficiently, we reduce the number of emergency incidents you encounter keeping your costs and frustrations at a minimum.
Giving you peace of mind: Knowing your network is in the hands of experienced professionals allows you to focus on your business and do what you do best.
Costs less than having your own IT support staff: Avoid the hassle of setting up and maintaining an internal IT Department. Hiring us to be your IT Partner guarantees reliable service anytime any day without holds or restrictions. Our solution doesn't get sick and doesn't take vacation.
Program Features:
Unlimited Maintenance and Emergency Supportensures the utmost in network stability and reliability. Your single monthly price covers all network, server and PC support.
Preventative Maintenance keeps your servers, PCs and other vital network equipment functioning optimally. Improving reliability and security.
24×7 Availability, Performance and Predictive failure monitoring ensures your key business resources such as servers, applications, and many other devices are functioning optimally and efficiently.
Monthly Technology Reviews & Quarterly Strategy and Planning Meetings allow us to help you build and manage a long-term technology plan to support your business. This enables you to make the best business decisions possible.
Total Security is one of our top priorities. We examine your network for security threats and make certain your antivirus, antispyware, and intrusion prevention systems are functional around the clock ensuring that you are protected.
Data Protection planning and maintenance keeps your company's data safe. We monitor, manage, and test a custom data backup plan built around your companies needs.
"Our relationship with Netgain has allowed us to move forward and grow because we don't have to devote time away from our core business managing our IT needs. They provide us with state of the art technology and response times which make us the envy of our industry. We consider Netgain a true business partner." 

Debbie Brithinee
Brithinee Electric