Net Watch– Helping Business Manage Technology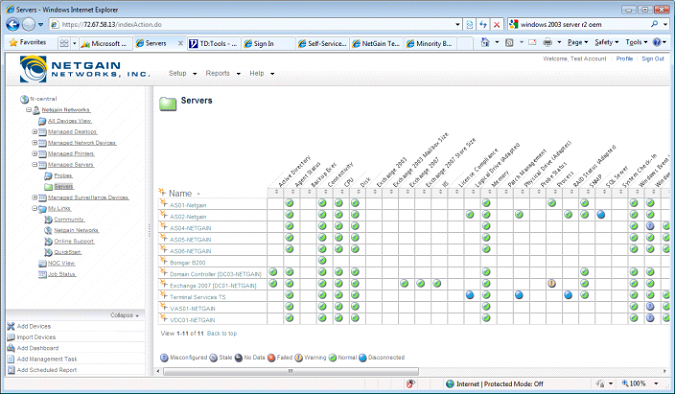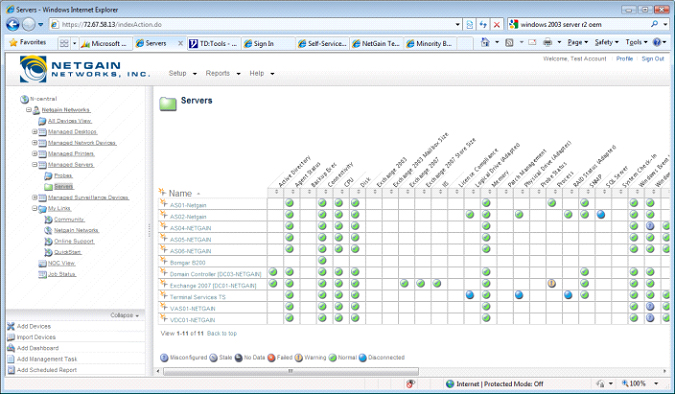 Like most business today, Information Systems have become a vital part of operations. A down computer system directly equates to lost productivity and often times results in loss of revenue. Have you ever needed to send an important email or access vital information, but the system or data was inaccessible?
Traditional support models have you call for help, and wait for a technician to be dispatched to troubleshoot the problem. In some cases, making multiple trips for parts! This model forfeits precious uptime for diagnosis, travel and repair – all on your dime. We've put an end to that.
Net Watch gives you the assurance that your organization's IT infrastructure receives the required level of support. Built on the strength of our suite of tools and our commitment to customer service, we respond rapidly to changes in your network, and to your requests for support.
Efficient troubleshooting means that we get you up-and-running faster than ever. Our enterprise-class IT support and monitoring capabilities empower us to dramatically reduce the time it takes to diagnose and resolve network problems or failures. This translates into increased employee productivity and cost savings for you. In some cases, problems can be avoided before they even happen.
Do these issues plague your department?
Unreliable or slow service? Is your current service provider hard to reach or slow to react to your IT problems, costing you more in lost time and productivity?
Downtime impact? Frustrated with IT outages that interrupt your ability to conduct business efficiently? Have you noticed that these problems actually cost you more than just the repair?
Bad timing? Do server problems or IT outages always seem to happen at the most inopportune time?
Distracted employees? Are your staff members troubleshooting your IT systems when they should be doing their work?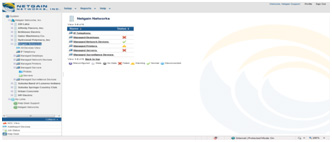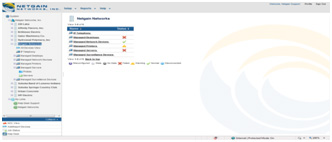 Program Advantages:
Faster issue resolution with full-time network monitoring: With 24x7x365 monitoring, we dramatically shorten the time from computer failure to issue resolution. Our technicians always know the health of your network.
Rapid remote support and troubleshooting:Remotely diagnosing and remediating network, server and desktop issues to help your employees resume their business activities as quickly as possible.
Avoided incidents: Using advanced troubleshooting and rapid analysis; we resolve network issues upon detection, before they have the opportunity to grow into failures or disruptions.
Access to a wealth of IT expertise and experience: Our staff has many years of combined experience and multiple accreditations and certifications from technology leaders. Talk to us about the details.
Program Features:
24×7 Availability, Performance and Predictive failure monitoring ensures your key business resources such as servers, applications, and many other devices are functioning optimally and efficiently.
Anti-virus Status Monitoring verifies that each PC and server has its anti-virus software running and is receiving all updates. Know if your anti-virus software is doing its job.
Windows Patch Verification checks if your PCs and servers are running the most recent versions of their Windows operating software, and provides reports and recommendations.
Backup System Monitoring ensures that your system backups occur as scheduled and that your important business data is protected.
Comprehensive Reporting provides information on a wide variety of areas. Whether it's for troubleshooting or long-term planning, on demand or scheduled, we have the reports you need.
"Netgain has been a tremendous asset to our company every step of the way as we grow. The staff is very professional, courteous and always ready to hear our problems and offer solutions. We highly recommend Netgain Networks to any company that is looking for full technology support." 
Shirley Wu
Gator Machinery